Des Nnochiri
Writer & Screenwriter
Bio

Hi, I'm Desmond (Des) Nnochiri. I spent my early years traveling with my parents, and was educated in England, the USA, and the Republic of Ireland (Eire).
A film buff and avid reader, I spent several years at the Architectural Association in London, England - where multiple disciplines and mixed media are a way of life.
In 2005, I won the BBC World Service International Vocabulary Competition.
I write freelance now, both fiction and non-fiction.
My "Sin City"-esque short thriller "Trick" (details in the screenplay panel opposite) was filmed in 2011 by Shooting Incident Productions, who do location work on "Emmerdale" - one of the UK's leading television dramas.
I'm listed on the Internet Movie Database (IMDB), as a screenwriter (for "Trick"), and a couple of other short films that have been produced in the years since. A fact I'm rather pleased with.
My work has most also appeared at The Xtreme Entertainment Network, ZMagazine, Midnight Circle, MicroHorror, Nanoism, How To, SimplyScripts, Writing-World, A Twist of Noir, Powder Burn Flash, and The Flash Fiction Offensive.
I was a Web designer, and Information Technology (IT) consultant - in a previous existence. And I still write on matters technological for the UK-based digital content provider, markITwrite.
In The Works:
Do You Find Personalised Advertising Unsettling?
I know I do - together with a lot of other people.
Part of it is my personal gripe with the disruptive nature of advertising, in general - and online advertising, in particular.
I operate in an area where Internet speeds are moderate, at best. And having to wait upwards of five minutes for a Facebook page to load a ton of "You MUST have this - and we know where you are"promotions - before getting the chance to read my news feed or post an update - can be a stressful experience.
But there are other factors at play here, beyond the bandwidth issues and personal preferences.
But, It's What People Want - Isn't It?
It's certainly a technique favoured by marketing professionals: using data gathered from potential and existing customers (Web browsing history, purchase records, account profiles, preferences, etc.) to suggest the nature and content of advertising tailored for each person. Which pops up in "context-sensitive" locations (mobile phone screens, those Facebook news feeds) as they move around, physically and virtually.
As a concept, it's statistically popular with customers, too. A 2015 study by Yahoo revealed that 54% of buyers polled found personalised advertising to be more engaging, and 45% found it stuck in the mind more than traditional methods of promotion.
And it's a method that's been around for a while. Target superstores began a campaign in 2002, where they sent out discount coupons based on what their data revealed as the personal needs of specific customers. With revenues from Internet advertising expected to rise from their $135bn level of 2014 to a whopping $240m by 2019, there's obviously big money in it.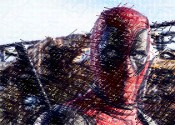 The Deadpool Guide to Marketing Like a Superhero
One from the Marvel Comics stable, 'Deadpool' the movie returns the character to his roots as Wade Wilson (actor Ryan Reynolds), a wise-cracking mercenary (dubbed "The Merc with the Mouth") offered a reprieve from death by fatal illness when he undergoes an experimental procedure. The operation gives him regenerative healing powers, like 'The Wolverine', from 'X-Men' (you know; Hugh Jackman).
Actually, Deadpool appeared in a much-diluted form in the fiasco that was 'X-Men Origins: Wolverine' - again played by Ryan Reynolds. A fact that Reynolds occasionally refers to in the quirkily brilliant promotional campaign surrounding his upcoming film.
So what exactly is it that's made the 'Deadpool' marketing so good? Well...
5 Social Networks You May Not Have Heard Of
If someone told you there was a social network exclusively devoted to knitting, would you think they'd gone woolly, in the head?
Well there is. It's called Ravelry, and it's just one of several social networking platforms dedicated to niche markets, specialist functions, or which are just so obscure that you'd only know about them, if you knew about them.
Here's a run-down of five of the best: an eclectic mix covering little-known social networks that are famous for not being famous at all - or which were dragged into the spotlight of infamy, for becoming too visible.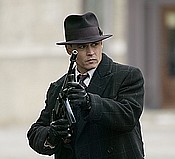 7 Movies like 'Public Enemies': Glorifying the Gangsters
Outlaw folk heroes stealing the hearts of the poor and the money of the rich are the focus of movies like 'Public Enemies', Michael Mann's 2009 film with Johnny Depp as John Dillinger, Stephen Graham as Baby Face Nelson, and Channing Tatum as Pretty Boy Floyd. 'Bonnie and Clyde', 'Mobsters', 'The Untouchables' and others carry on the cinematic tradition of criminal partnerships and their relentless pursuit by crack federal agents.
Speak Easy and Carry a Loaded Gun
Preferably a Thompson. Smart suits, slicked-back hair, and a tendency to share your profits from bootleg alcohol and other illicit activities with the poor - that's the stuff of Prohibition and Depression-era legends. Regardless of what history says.
It's these activities which capture our imagination, and make these tales of the bad men and women who gave J. Edgar Hoover's pre-FBI "G-Men" a run for their money such compelling drama...
8 Movies like 'Alex Cross': Glamourising Serial Murder
The likes of 'Red Dragon', 'The Bone Collector' and 'Kiss the Girls' use the pathology, profiling and pursuit of serial murderers as the basis for entertainment - usually with a hefty dose of visual style. The results can be mixed, to say the least.
Diss the Girls and Make Them Die
They're fascinating and horrible; serial killers. That's why we flock to see them - and the detectives who hunt them down. The makers of films like 'Alex Cross' know this, and capitalise on it. Setting up the premise with elaborate crime scenes that confirm how horrifically and slowly the victims must have died - and establishing the brilliance and cunning of the perpetrators.
We need someone to root for, besides Justice itself. So a sympathetic profiler or detective partnership is called for; someone to speak for the victims and be a match for the killer, when they eventually track him (it's usually a him) down.
Throw in some action sequences, a few narrow escapes, perhaps a "history" involving the killer, and the picture's complete. Ready for franchising. Usually. Anyone who's actually seen 'Alex Cross' might disagree...
How to Market Your Latest eBook
Traditional print publishing deals are hard to come by, and today's reading public are as comfortable with tablets and smartphones as they are with paperbacks. So many independent authors are taking the self-publishing route, and releasing their work as eBooks.
Independent or not, authostillrs have to eat - and that means making money. From eBook sales, preferably. Getting a book out there is only the beginning of the story; you have to let people know about it. This guide should help.
Face Facts: What You Should Know, about Facial Recognition
There's been a lot of talk recently about facial recognition, and how it's simultaneously the Great Leap Forward in technology and the biggest threat to our personal privacy, ever. The truth about both claims is probably less drastic than that. Judge for yourself.
How It Works
In principle? A computer scans an image of your face, compares it to a set of photos of you that have been taken previously, and confirms your identity, or picks you out from a crowd.
Works great on television, and in the movies. But in the real world, it's a little more complicated than that.
Movies like "Veronica Mars": Box and Book, to Big Screen
Veronica Mars (Rob Thomas' 2014 adaptation of the cult TV series, starring Kristen Bell) is notable as one of the first major cinematic releases to be financed by KickStarter funding. It's also a fine example of how a television series can be successfully translated to the movies. Like Veronica Mars, the films I'll talk about today feature smart, sassy heroines, with prodigious detecting skills, who have their origins in other media. TV: the big-screen version of Charlie's Angels. Novels: V.I. Warshawski. Or newspaper comic strips: Brenda Starr.
Making the Transition
The path to cinema can be a direct one. Or, there may be twists, turns, and merchandising along the way. Popular and well-established characters often appear in a variety of media, including books, comics, and TV shows, before making the transition to the big screen. Like:
Movies like "House of Wax": Slashers, with a Twist
Last Girl, Standing
Okay. So you've got the over-sexed Millennials. A remote, preferably spooky location - possibly with a pop-culture twist, of some kind. A monster (of the human/psycho variety), bred from past events, in that locale. Mayhem ensues.
Last girl standing is the final piece of the picture. It's a horror tradition, and refers to the plucky, usually photogenic heroine who survives - bloodied, bruised, occasionally maimed (but only slightly; remember Elisha Cuthbert as Carly Jones?) - after her over-sexed Millennial friends have been hacked, slashed, waxed, or whatever. You can usually tell which one she is, from her billing, in the cast list. Or her prominence, in the posters.
Right. So, that's the formula. Here we go...
Dark Nights, in "Gotham"
But no Dark Knight. And there won't be, for several years, in this prequel series on Fox, from "The Mentalist" creator, Bruno Heller.
The murder of billionaire philanthropists Thomas and Martha Wayne in an apparent mugging incident marks the death of innocence in Gotham - a city where crooks, cops, and councillors are equally corrupt.
The Wayne murders ignite a power struggle within the ranks of organized crime, and set off a chain of events leading to the emergence of new and extreme forms of villainy. A new kind of response is required, from the few remaining forces of law and order.
Enter James Gordon, a brash young police detective, fresh from military service.
Super-Fast Forward: The CW's "The Flash"
In 1990, the success of Tim Burton's cinematic "Batman", inspired CBS to bring the DC Universe's Scarlet Speedster, Barry Allen to the small screen.
The first "Flash" series starred John Wesley Shipp, a big hefty guy tricked out in a bulky red suit which made him look like a gridiron linebacker.
Fast forward to 2014, and Shipp is back in a supporting role as Doctor Henry Allen, father of Barry, a crack police forensic scientist / crime scene tech, who looks about 12. Okay; maybe not that young. But "Glee" star Grant Gustin as Barry Allen is not what you'd expect.
And therein lies his strength.
Click to Listen
"An Unreliable Sauce": the Podcast
A short story by Des Nnochiri
Narrated by William Macrae-Smith
Hosted by MidnightCircle.com
Dancing With Myself: DES NNOCHIRI interviews DES NNOCHIRI
Des was recently interviewed (by himself), at the Sea Minor crime fiction blog.
Q: Who inspires you, as a writer?
A: Stephen King, Ed McBain, James Ellroy, Robert B. Parker, Sue Grafton, Thomas Harris. Sir Arthur Conan Doyle. P.G. Wodehouse. Also, Gary Larson's "The Far Side", Glen Baxter, and Handelsmann's "Freaky Fables." The Encyclopedia Britannica.
Q: The Britannica. Really?
A: No. I just wanted you to waste a question. Though, there was a time, back when my dad was stationed at the Nigerian Embassy in Gabon, when I tried reading the Britannica from A to Z. Interesting stuff. I didn't finish. What was your question, again?
Q: I didn't ask one. Hmm. An eclectic mix, of influences. Quite a few thriller writers, there. What's your approach to the crime and thriller genre?
A: I tend toward the psychological. Sure, there's blood and murder, but I'm more concerned with what motivates the killers - and the bloodhounds that pursue them. I like to get into their heads; explore what made them who they are. And makes them do the things they do.
Q: You have a reputation for using very few words, in your short stories. Why is that?
And We Didn't Get It
Worlds. In miniature.
That's what you'll find, here.
"And We Didn't Get It" is a collection of one (occasionally two) liners, giving my view of the world, in Twitter format.
Since my view of the world is perhaps skewed, and definitely irreverent, the emphasis is on humor. Light and dark.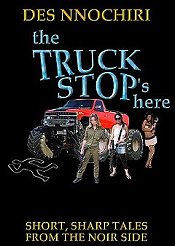 The Truck Stop's Here
"The Truck Stop's Here" is a collection of nano-, micro-, and flash fiction tales in noir.
The emphasis is on quirky characters, dark motivations, and surprising twists.
Oh, and brevity.
Xero Option: A Novel
Volume 1 of The SIU Mysteries pits the Special Investigations Unit of Metro West Police Department against the unlikely prophet of an unlikelier apocalypse.
Lt. Lennox Garber, Det. Gianni Vitale, and Dr. Matthew Clapton engage in a deadly battle of wits with a mild-mannered fellow named John Psmith - who promises to kill every man, woman, and child on the planet, in two days.
The Honest Company: A Sponsored Post
You may recall that I spoke then ["The Truth. Brought To You By..."] about the dangers of the advertorial / infomercial. And the need for those who write them (like me) to establish that there's actually some merit to the product or service they're endorsing.
To make inquiries. Do research. Due diligence.
Well, I've done diligence, on this one. And I'm pleased to confirm that what I've seen, is good.
So. Enough, about me.
Let me tell you about The Honest Company.
Its Origins
Jessica Alba, Honor and Haven
Christopher Gavigan and Jessica Alba founded The Honest Company in an effort to create the perfect products for their babies and homes: safe, eco-friendly, beautiful, convenient, and affordable.
Now, you probably know Jessica Alba as a Golden Globe-nominated actress and megastar, from her roles in films like "Fantastic Four", "The Eye", and "Little Fockers."
You may not be aware that Jessica is also actively involved with charities such as Safer Chemicals Healthy Families, Habitat for Humanity, and Project HOME.
No Paper Trail...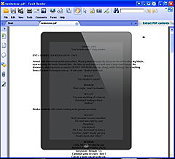 But the path of success could lead to YOU - if you publish some eBooks.
Why Would I Want To Do That?
Whatever business you are in, eBooks - both as an additional revenue stream and as a powerful passive marketing tool - could help you sell your core product or service.
eBooks (e-books, electronic books, or whatever) allow you to offer useful information instead of directly soliciting business (a.k.a. "going cap in hand").
Contributing to the success of your audience through the information garnered from eBooks has spin-off benefits.
If it's good advice, they'll thank you, for it.
Or - even if they don't thank you, directly - they'll at least remember you. They may even tell their friends.
Taking the time to write an eBook for your business is one of the best ways to demonstrate your expertise, and build "brand recognition" and loyalty.

3-D Printing Made Plain


3D printing, or additive manufacturing is the process of making three dimensional solid objects from a digital model.
It is achieved using additive processes, where an object is created by laying down successive layers of material.
3D printing is considered distinct from traditional machining techniques which mostly rely on the removal of material by methods such as cutting and drilling - and are known as subtractive processes.

You've seen the movie, "Iron Man"?

The scenes where Tony Stark (Robert Downey, Jr.) draws up bits of his superhero armor on a snazzy 3-dimensional computer display, before the Artificial Intelligence called Jarvis puts the pieces into production?

The design process is like that.

3D printing is usually performed by a materials printer using digital technology.

The technology is used in jewelry, footwear, industrial design, architecture, engineering and construction (AEC), automotive, aerospace, dental and medical industries, education, geographic information systems, civil engineering, and many other fields.

The fabrication of the finished pieces is usually achieved by the extrusion of a pliable material.

Basically, you take a gloopy substance (like molten plastic), or a granular material (like cement dust) that can be put down in layers.

You squeeze or blow it out through a tube (that's the extrusion bit), along the contours of a design drawing.

And you build up a model. In layers.

Them's the basics.

Now, let's look at some of the science.

Get the Write Tools!
Some of the writing tools that I've developed or adapted, and find particularly useful.
JeoparDossier: A tool for character development, based on the format of the old "Jeopardy" game show.
Samara's Ring: A tool for generating conflict, anguish, and villainy.
Contact me at: desnnr@gmail.com
Meanwhile, Over at YouTube...

Another adaptation of one of my screenplays: "GhostWriter", from the Tyna Ezenma Productions stable. And a winner of multiple awards, on the international festival circuit. Playing now, on Tyna's YouTube channel, DramaQueen Originals...
Multiple award-winning director Tyna Ezenma has posted "Best Friends Forever" as one of the entries on her channel, DramaQueen Originals.
Not surprising, really - she directed the film. As written by Yours Truly (whoever THAT is). And itself a winner of several awards. Enjoy.
And while you're at it, why not subscribe to Tyna's channel, as well?
For The Screen:


Film festival news, from 2018:
"GhostWriter" was selected as a finalist at the IndustryBOOST Competition and Grand IndieWise Convention at the AMC Theaters in Miami, in August.
Some great news from the festival circuit in 2016:
In association with L.A.-based production outfit Tyna Ezenma Productions, the year saw two of my short screenplays brought to life, doing the rounds, and winning laurels at various film festivals.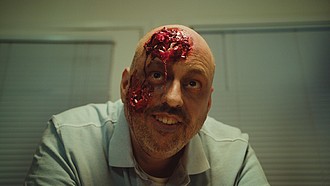 "GhostWriter" (see below) picked up awards for Best Horror film in the Student Short category at both the Los Angeles Independent Film Festival Awards and the Hollywood International Moving Pictures Film Festival, in August 2016! It also picked up a Bronze Award at the F.A.M.E.'US International Film Festival for Autumn / Fall 2016.
Meanwhile "Best Friends Forever" (below, as "BFF: Best Friend Forever") has been selected as a Semi-Finalist in the upcoming El Ojo Cojo Film Fest, taking place in Madrid this September.
We've a number of other festival appearances scheduled in the run-up to the Oscars Ceremony (I can dream, can't I?) early next year.
Title: Trick
Author: Des Nnochiri
Genre: Short Noirish Thriller
Length: 5 pages
"Hungry, now. Hungry's hard."
Logline: What begins as a normal transaction in the oldest profession of all ends, with a bitter twist.
Synopsis: Sofia's the brightest spark, in a dark and dismal part of town.
Bright, but hungry.
A girl's got to eat. And Sofia has to meet this basic need any way she can.
Which means, turning tricks.
Find a John. Squeeze him (sometimes, her) for a free meal. Then...
The pay-off.
Which isn't always what the John expects.
A film by Shooting Incident Productions, starring Jade Hespin as Sophia, and Rob Proietti, as John. Based on an original screenplay by Des Nnochiri.
Title: Accessory, to Murder
Author: Des Nnochiri
Genre: Short Thriller
Length: 9 pages
"Wow. Thing of beauty. Gonna get paid."
Logline: A light-fingered hustler makes a really big score, and gets paid - at a heavy price.
Synopsis:

For Chad, pizza delivery is just a means to an end.
The bike, the uniform, the anonymity; a cover, for the real deal.
Which - with Chad's natural charm, nimble fingers, discerning eye, and well-honed technique - can often be sweet.
When he boosts a glittering accessory from a local office, Chad spots an inscription on the side, that points to its true value. And the potential for a really big score.
So, he contacts the heavy hitters who own it.
After all, he has something they want. They have something he needs.
Commerce, right?
Right.
Only, their idea of a big pay-off is markedly different to Chad's...
Title: Truck Stop
Author: Des Nnochiri
Genre: Short Thriller
Length: 5 pages
"All gotta die of somethin', Nina. Even cactuses."
Logline: For one world-weary agent, a little encounter with a big truck has huge consequences.
Synopsis:

In Harrigan's world, hyper-vigilance is key.
One lapse in attention: eyes facing south, when they should have been east? Can mean the difference between life and death.
So, when a routine surveillance at a corner cafe throws up multiple distractions (not least, the alluring Nina), the world-weary agent wishes he had eyes in the back of his head.
Too bad Harrigan doesn't; he might have seen that oncoming truck...

Title: Last Stop
Author: Des Nnochiri
Genre: Short Thriller
Length: 5 pages
"Knock yourself out."
Logline: A moon-lighting bus driver reaches the end of the road.
Synopsis:

A thin wallet, a commercial bus, and a thirst for bourbon.
A combination of elements that induce a moonlighting driver to accept
a private charter from a demure little lady with a big bag of money.
What business she might have in a godforsaken corner of dusty nowhere
is a mystery - the answer to which is painfully revealed.

Title: SOS: State Of Siege
Author: Des Nnochiri
Genre: A thriller, with Sci-Fi elements
Length: 116 pages
"Nuking the school isn't an option."
Logline: : When teenage super-soldiers sieze a crowded cafeteria as part of a twisted game, an elite police unit must negotiate the release of their hostages - who include the sister and girlfriend of one of its key members.
The Premise: Open Day begins with a bang at Radford College, a hothouse for child prodigies and over-achievers, in the billionaire enclave of Radford Suburb.
A bang. A bullet.
And a tragic death - as clown-faced ushers for the event take armed possession of the campus cafeteria, and all the people in it.
Isolating the college from physical access and satellite communications, the hostage takers demand safe passage, for themselves. And $7 billion, in cash.
An extraordinary ransom.
So, campus patron Mason Radford enlists the aid of an extraordinary team - the Special Investigations Unit (SIU) of Metro West Police Department:
Lennox Garber: An ice-cool Detective Lieutenant, with a background in Military Intelligence.
Gianni Vitale: Hot-headed and sarcastic. A gifted young detective, from the streets.
Matthew Clapton: Forensics ace and former child prodigy, with wide areas of expertise.
The SIU must coordinate with a local SWAT unit, to ensure the safe release of the hostages - among whom are Clapton's young sister, Erika, and his girlfriend Tricia Winslow, an FBI trainee.
Subdued by the unorthodox but effective methods of their captors, the hostages become pawns in a twisted game played out between the police authorities, the powerful Radford family, and Junior, the hostage takers' volatile leader.
For - beneath their greasepaint and goofy antics - Junior and her young colleagues hide a dark secret. One which threatens to blow the lid on a generations-long conspiracy. And which accounts for the uncanny capabilities the clown-faced teens seem to possess.
Abilities they will use to explosive effect in a final, bloody confrontation with the police.
Title: The Line-Up
Author: Des Nnochiri
Genre: Short Horror
Length: 5 pages
"Was the suspect a male human being?"
Logline: A failed police line-up pushes the hunt for a serial killer in an unusual new direction.
Synopsis:

The group of unlikely-looking murder suspects paraded before
traumatized assault victim Amy includes John Doe - who just happens to
be the carnivorous monster which has been systematically devouring the
city's dwindling population of serial killers.
Amy escaped the scene of Doe's last meal, without seeing him.
Probably. A fact which preys on John Doe, until the simple truth
behind one aspect of the human condition puts things in their proper
perspective.

Title: 69/2
Author: Des Nnochiri
Genre: Short Thriller
Length: 6 pages
"Gambling, in New Jersey. God, that is so cliche."
Logline: Two embezzlers, on the run from the Mob, find their getaway motel is the venue for a deadly game.
Synopsis:
Would-be embezzlers Phil and Corinne hit the road with the $3 million
they stole from a criminal organization - only to lose it all, in a
night of gambling, in New Jersey.
Returning to their motel, the duo find their room has been turned into
a crime scene. A fact confirmed, when they are surrounded by cops, and
hauled away on suspicion of murder.
All the while, the unhappy couple's misadventures have been observed.
The latest in a long line of scenarios orchestrated by a sinister
figure called The Balance - who may be acting with official government
sanction.

Praise, for "69/2": "Yep, now that's the way you do it. Dialog so sharp you can shave with it and the twist so ironic if you bit it, your fillings would send a lightning bolt through your head. Mighty cool beans."
- AJ Hayes, "A Twist of Noir"
Title: BFF: Best Friend Forever
Author: Des Nnochiri
Genre: Short Horror
Length: 14 pages
"I'll remember you said that."
Logline: A young man's chance reunion with an old flame takes a sudden and macabre turn for the worse.
Synopsis:

It's been years since disorganized but dynamic entrepreneur Tyler Maitland last saw Melanie Flynn - the attractive center of his disorganized but disappointing adolescence.
When Melanie calls, then turns up out of the gloom of a rainy night, it looks like Tyler's frustrated life fantasies will finally come true.
But there's more to Melanie's perfect appearance than meets the eye.
Or rather, less.

Title: GhostWriter
Author: Des Nnochiri
Genre: Short Horror
Length: 4 pages
"The book. Is. Brilliant. You'll. Make. Millions."
Logline: A fading author's return to glory comes at a heavy price.
Synopsis:

Years after his last bestseller, washed-up novelist Wesley Crane
scores a new success: a masterpiece, ghostwritten by Satan, himself.
The price, for Wesley's recovered glory? His heart, and soul. Plus, an
extended contract, as Lucifer's GhostWriter in residence.
Wesley's first job centres on aspiring mystery novelist Isabelle
Langdon - who would give her right arm to be able to write as well as
her idol, Wesley Crane.

Title: Evil Eye
Author: Des Nnochiri
Genre: Short Horror
Length: 4 pages
"Well. This could get... complicated."
Logline: A young accicdent victim's cornea transplant goes off without a hitch - but not without complications.
Synopsis:
Sarah Bartlett, fresh out of a relationship she'd really rather not talk about, is given a new lease on life, after her break-up ends in near-fatal tragedy:
A replacement cornea for the eye she lost during the bust up with her (very) ex-boyfriend.
The revolutionary procedure - down to Dr. Len Schreiber and his hospital staff - proves even more radical than any one of them could have imagined.
And, for Sarah, it opens up a whole new world of possibilities.
.
Title: The Third Bowl (A Cereal Killer Story)
Author: Des Nnochiri
Genre: Short Horror
Length: 4 pages
"That's the one that does it."
Logline: Over a revealing breakfast, two friends consider the activity of the latest serial killer not to make the headlines - and why he'll never be caught.
Synopsis:
Remember that old joke about a serial killer being someone who clubs you to death, with a box of Rice Krispies?
Well, pals Dexter and Corey have made a chilling discovery. One which throws the activity of a prolific murderer who's not even on the police radar, into a new light.
See, the boys figure the key to the case lies not in forensic science or psychological profiling.
Nope. It's in the secret behind those impossible to resist Koko Kruncheez.
And they've got evidence, to prove it.
Title: Safe House
Author: Des Nnochiri
Genre: Short Horror
Length: 4 pages
"Thinking I'll put down some roots. Maybe take out a lease."
Logline: As security forces battle a growing army of rampaging monsters, one frightened soldier takes refuge in an abandoned warehouse.
Synopsis:
In a warehouse apartment in the midst of chaos, soldier Dallas Freedman seeks refuge from the pitched battle, outside.
At war: members of the security forces, and hordes of mutated monstrosities unwittingly developed by the NuGenesis corporation.
The fighting's intense, but Dallas seems to have landed in a safe spot.
Only one complication - but sureshot Dallas makes quick work of the beast trying to batter in the apartment door.
Dallas barricades the place, and settles in for what he hopes will be a short wait, for evacuation.
But when the evac team arrives, a complication of a different kind arises...
Title: Making Miles
Author: Des Nnochiri
Genre: Short Horror
Length: 6 pages
"The good guy doesn't always get the girl. Sometimes, she has to go out and get him, herself. Or make him, from scratch."
Logline: A frustrated alchemist's attempt to make the perfect man takes a nasty turn, when her creature develops a dangerous will of its own.
Synopsis:

Frustrated single Lisa Beth Harrigan has given up on finding her ideal
man (pliable, subservient, docile) among the human population of
Earth. Driven to the point of murder, she decides to take matters into
her own hands - and create the perfect mate, by magical means.
Having assembled the ingredients (and body parts) needed for the
ritual, Lisa Beth raises an entity named Miles - who certainly looks
the part. But Miles has serious reservations about becoming the
plaything of a murderer. And some disturbing ambitions of his own.

Title: Dusted For Prints
Author: Des Nnochiri
Genre: Short Mystery / Thriller
Length: 4 pages
"That's what this guy was, looks like."
Logline: Two mismatched detectives find the key to a grisly murder in a torn photograph, and the dead man's last call.
Synopsis:

When high-powered lawyer John Smyth is gunned down in his private
office, police detectives Lennox Garber - an ice-cool lieutenant with
some influential connections of his own - and Gianni Vitale - a hot-headed
and sarcastic young detective from the streets - are given the case.
Together with ace Forensic Investigator Matthew Clapton, and some
photographic evidence found at the scene, a picture emerges of the
circumstances surrounding the murder.

Title: First Past The Post
Author: Des Nnochiri
Genre: A comedy thriller
Length: 101 pages
"Thanks for the interest. But, no."
Logline: A Presidential candidate and one-time porn star runs a tight race with a scandal-seeking investigative journalist - and the cartel that's paid her $100 million to lose the election.

Synopsis:
Seven years after investigative journalist Daniel Mahler was publicly discredited and forced into hiding over false allegations in an article on Mob-financed charities, blogger Daniel Post receives an anonymous package: a Betamax video cassette of a no-budget porno film made in the 1980s. Its star: an ingenue named Cassidy Cummings, who's a dead ringer for glamorous Senator and current Presidential hopeful, Charlene Hendricks.
The Senator is riding high in the polls - thanks in part to a less than glowing campaign conducted by her main rival, Treasury Secretary Felton Luster.
But life for Charlene isn't all roses. She and her 10-year old daughter Piper are conducting their affairs in the absence of the girl's father, Philip Hendricks - who's at a private clinic in a chemically-induced coma, recuperating from injuries sustained in a horrific collision with a long-distance cargo transport.
The Senator is getting heat from another source: Bondai Petrovich, a casino owner whose legitimate businesses (and those of his confreres) are a mask for activities of a darker kind. Namely, the abduction and trafficking of young girls over national and international borders, for use in various aspects of the sex industry.
Petrovich's cartel has made an "unofficial contribution" of $100 million to Senator Hendricks - on the condition that she withdraw from the Presidential race.
Charlene has taken the money, but is still very much in the running. Fearing a backlash of public sympathy in the wake of further tragedies in the Senator's life, Petrovich is mandated to adopt more subtle methods of persuasion to get Charlene to concede.
Meanwhile, Daniel Post is mourning a tragedy of his own: the destruction in a freak electrical incident of the Betamax tape, and the machine which was used to play it.
Desperate to get the full story, Daniel raises the issue on his crusading blog, "The Post." And receives the first of a series of cryptic clues from a contributor known only as Nostalgia84 - which take him on a cross-country trail of events whose dramatic conclusion occurs on the night of the election.
Title: Death On Appeal
Author: Des Nnochiri
Genre: A neo-noir murder mystery, set in the near future
Length: tbc

" Forty-eight hours to prove you're innocent of murder. Or die."
Logline: In a future of absolute justice, a reformed gangster hits the street to prove he didn't murder his wife - with no memory of the day of the crime, and only 48 hours to live.
The Premise: In a future where the death penalty has been modified to decongest the Appeals system of a huge caseload of homicides, a former gangster with a rare syndrome causing outbursts of violent rage and loss of short-term memory must delve into a murky past, to find the true killers of his wife and her work-mate - a crime he has been convicted of. Under the justice system of a world gone mad, he must confront the masterminds of a criminal conspiracy, and thwart the plans of a seductive sociopath with a murderous past - with only 48 hours till the court-administered nano-toxin in his bloodstream goes critical.

Synopsis: 2048.
With violence at unprecedented levels, prisons overcrowded, and the court system virtually paralysed, radical measures have been introduced to control crime.
Spenser Hammett - convicted of the brutal slaying of his wife Veronica and her work supervisor - is sentenced to Death On Appeal. Though the circumstantial evidence doesn't look good, Hammett claims he's innocent.
Suffering from a medical condition that has left him with no memory of the day of the crime, he's got only 48 hours to unravel a web of circumstances involving the office politics of his rich and gorgeous late wife, the activities of an infatuated student at the reform school where he works, and the influence of a beautiful schemer and sexual manipulator without a conscience.
If he fails, the court-administered nano-toxin in Hammett's bloodstream will carry out his execution.
Title: Spotter
Author: Des Nnochiri
Genre: A supernatural thriller
Length: tbc

"Vengeance is sweet. And now, she's pissed."
Logline: A private investigator with a tragic past must prevent the supernatural instrument of his vengeance from completing its mission - and destroying the agency they both work for.
The Premise: A former DEA officer turned private eye becomes an operative of a "revenger's agency" employing the services of an unstoppable super-human killer: a thoughtform engaged in a murderous rebellion against its creators - and somehow connected to the enigmatic beauty who is its next target.

Synopsis: Ten years after DEA officer Jimmy Devlin's family was slaughtered by mobsters and he was left for dead, Devlin re-emerges with a new face, as private investigator Joey Diamond.
Under the codename "Spotter", he serves as an operative of Terminus, an agency that carries out revenge contracts against and on behalf of various governments, and organised crime. His mission is to act as the eyes and ears of Hesperus, the agency's principal assassin - a killer seemingly unbound by natural laws.
When Terminus' latest dossier lands on Joey's desk, he turns his spotlight on the target. Rachel Knight, a beautiful recluse.
In the course of his surveillance, Joey comes to a startling conclusion: that Rachel Knight is Hesperus.
Why give Hesperus a contract to terminate herself?
The answer leads Joey to the heart of Terminus, and the discovery that Hesperus is an egregore - a thoughtform generated by the collective mind of the group's inner circle, based on the physical model of Rachel Knight.
Plus the fact that Hesperus has gone rogue, and wants to destroy her creators - so she can be free to murder whomever she chooses.
With the rebellious monster eliminating targets left, right, and center, Joey and Rachel must form an uneasy alliance to stop her - and to deal with the disturbing implications of her true relationship to Rachel Knight.
Title: The Stuff of Dreams
Author: Des Nnochiri
Genre: Sci-Fi comedy / Fantasy Comedy
Length: 90 pages
Logline: Travis Sharman's dream becomes a nightmare, when his unique ability to materialize solid objects while asleep attracts unwanted attention: from the government, assorted nuts, and the Russian Mob.
Synopsis: Travis Sharman is a Quality Control Analyst at the Sooner or Latex paint factory - a dead-end job, that literally has him watching paint dry. He's under intense pressure from his girlfriend, April (who's used to money, and getting her own way), to make it big - like one of the paint company's former employees, who's now the leading name in colored beeswax.
With big money on his mind, Travis dreams he's in a bank vault, grabbing all he sees.
He wakes up to a bedroom full of cash. Around $40 million, to be exact.
Travis quits his job and buys a mansion, a Ferrari, and a Harley-Davidson. Wears all the right clothes; goes to all the cool places. He's filthy rich, and loving it.
When a freak motorbike accident lands Travis in hospital, a ward nurse asks his help in recovering an heirloom. Travis dreams it up, along with its original owner - who died over 25 years ago.
In the aftermath of this, Travis' life becomes increasingly complicated.
There's the unwanted scrutiny from the print, Web, and television media.
Stalkers, and random nuts on the street.
The Russian Mob, who'll try anything - seduction, sedation, physical violence - to abduct Travis, for profit.
Subliminal assault from Celluloid Legends, a group dedicated to the restoration of Old Hollywood - without the use of CGI. They're hoping Travis can resurrect some major stars, to help them.
And the persistent interventions of Dept. of Paranormal Research agent Carter Muldoon.
When things go pear-shaped, no amount of hi-tech security (and no number of sleepless nights) will ensure Travis' safety - or bring his growing powers under control.
He's going to have to get creative.